Hot spring tonight
The hotel's natural hot springs come from the natural springs directly opposite.
Without any drop of water processing, the natural appearance of the natural scorpio to the original appearance,
Has the effect of natural healing body and mind.
Large bath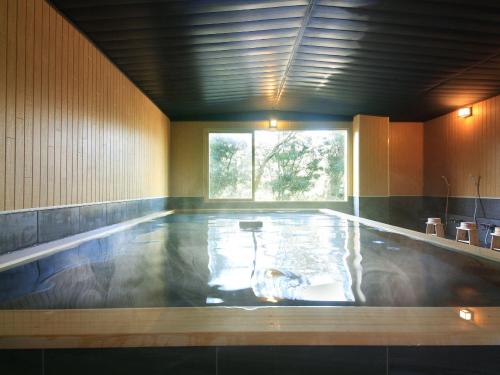 Semi-open spa with natural wood and logs, you can adjust the degree of openness according to your preference.
Looking at the outdoor Japanese-style garden landscaping, so that time will naturally flow through the hot springs.
Rock bath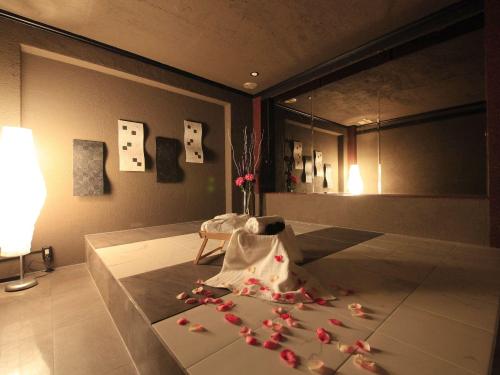 Rock bath is derived from Japan, a new way of health.
Can accommodate two people, the body lying on the warm natural ore slate,
Strong far-infrared rays radiated from slate
And a wealth of negative oxygen ions, the discharge of a large amount of body sweat,
Promote the body from the internal metabolism.
Please make a reservation at check-in

· 45 minutes, ¥ 2,000 (before tax)
· You will be prepared for a special rock bath bathrobe
Our hot springs
Sodium, Calcium, Geranium Hot Springs (Low Osmotic Pressure, Weak Alkalinity, High-temperature Spring Water)
Neuralgia · Muscular pain · Joint pain · Fifty Shoulders · Cold hands and feet · Chronic diseases of a woman · Beauty / fatigue response
Spa opening hours
15: 00 ~ 25: 00, 5: 30 ~ 10: 00 the next day
* For your convenience and comfort, there are shampoo, body care products in the bath.